CA5500 Casement Window System – Built for Superior Performance
RetroTeck Window Mfg. Ltd. casement windows come in a wide range of sizes, all with reinforced stiles for additional strength to anchor hinges. A triple-bulb seal for a tighter window helps keep water and air out. You can choose from the cam handle (standard) and the multi-lock roto hardware (optional). We are pleased to offer various muntin bar options in a wide range of grids and custom shapes per request.
We Eliminate Water & Air Leakage
As with our sliding window system, single hung windows and awning window system, our casement windows have a 100% fusion-welded vinyl frame with sash corners for added strength and durability. Water and air leakage is eliminated at critical corner locations. Our windows provide outstanding benefit to you as the 100% vinyl construction offers immediate savings in reduced energy bills. Our energy-efficient models not only guard against temperature extremes, but also provide an effective noise barrier.
Cross Section for CA5500 Casement Windows
Multi-chamber frames with triple-bulb seal around casement sash. RetroTeck frames resist twisting and will not warp. Sealed air chambers insulate against hot and cold weather extremes, providing controlled comfort.
Standard cam handle
Optional roto operator
Optional multi-lock handle
Triple-bulb weather seal
One-piece brickmould flange (for renovation).
Hollow multi-chamber design for maximum strength and reduced heat loss.
Screen with wicket box for standard cam handle.
Screen for optional roto operator

RetroTeck Quality Features – CA5500 Series
Heavy vinyl walls for strength – windows are .080" thick
3-1/4" multiple hollow chambers minimize heat loss
Weather-tight welded corners
Standard cam handle
Optional roto hardware
Pre-punched nail fin location for ease of installation and more support (new construction)
Low point / high pressure weep system removes water quickly
Triple-bulb seal for airtight construction
One-piece brickmould flange (renovation)
Non-corrosive hardware for long life
3/4" overall glass thickness for optimum insulating value
Custom grids available in a variety of colours and sizes
Custom colours available upon request
ENERGY STAR with LoE2 glass and argon gas filled
RetroTeck Flange Styles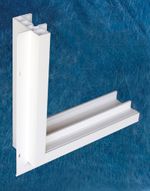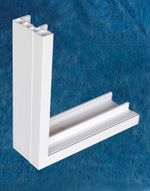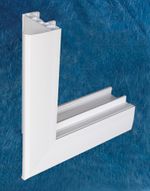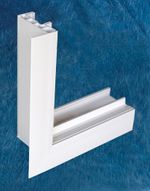 RetroTeck Muntin Bar Combinations

















RetroTeck Flange Colours