Vinyl Windows in Vancouver, BC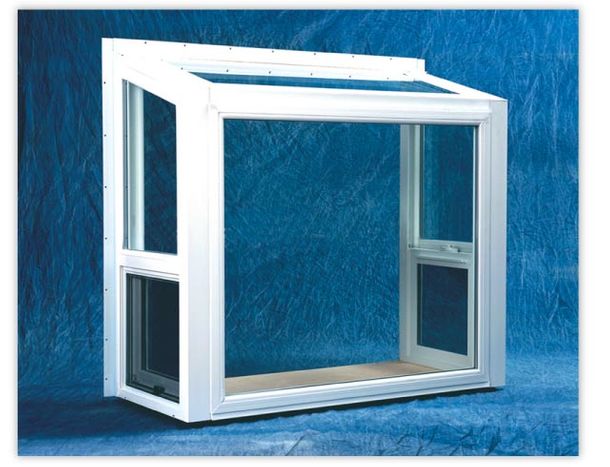 You've set your sights on a new garden window that creates a mini-greenhouse right in your kitchen. Perhaps you picture a living, growing herb garden within arm's reach or even a small flower garden right in your living room. You don't need to dream about that sunny window any longer! Why not upgrade your home and add value to your property with a quality RetroTeck Window Mfg. Ltd. garden window? You can install vinyl windows in your Burnaby and Vancouver homes to enhance their beauty. Speak to us for more information.
When it comes to vinyl windows in Vancouver, we are committed to providing our customers with the satisfaction and results they are searching for—windows that lower heating bills, cut drafts and stabilize your home temperature, and—most of all—remain durable, useful, and beautiful through the years.
Our vinyl windows use a special polymer blend that creates a multilateral, three-dimensional bond, allowing your window to maintain its strength, rigidity and quality over time. Vinyl also keeps your windows low-cost and low-maintenance. There's no need to paint the sashing, and all our windows are easy to clean with household cleaners. Besides these factors, a RetroTeck window offers high efficiency to keep your heating and cooling bills down.
For a free estimate on vinyl windows in the Burnaby and Vancouver B.C. area, contact RetroTeck Window today! We also specialize in glass doors and patio doors.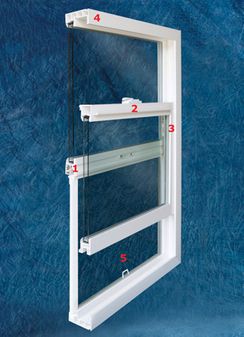 Enjoy Ease of Maintenance & Energy Efficiency
RetroTeck garden windows offer all the benefits of vinyl, including ease of maintenance and energy efficiency, in an extremely popular specialty style. The RetroTeck garden window's frame has heavy vinyl walls for strength and multiple hollow chambers to minimize heat conduction. A built-in weep system is designed to keep water out. Standard and custom sizes are available.
If you need high quality vinyl windows in Vancouver, Burnaby, Surrey, Nanaimo or anywhere in the Lower Mainland, RetroTeck is here to serve you! We take pride in offering vinyl windows Vancouver and area residents can rely on. Contact us today.
Available Sizes
3' x 3' up to 6' x 4'
Cross Section for Garden Windows
Reinforced mullion with interlocking double fin-seal weatherstripping ensures a firm seal against drafts to help reduce heating costs, reduce noise and provide added security.
Sliding window lock with keeper 
Exclusive tilt night lock system 
Multi-chamber frames with double weatherstripping around sliding sash. RetroTeck frames resist twisting and will not warp. Sealed air chambers insulate against hot and cold weather extremes, providing controlled comfort.
Easy removable screen from inside or outside.
Dual weather seal 
Hollow multi-chamber design for maximum strength and reducing heat loss.
RetroTeck Quality Features – Vinyl Garden Windows
• Heavy vinyl walls for strength – windows are .080" thick
• 3-1/4" multiple hollow chambers minimize heat loss
• Weather-tight welded corners
• Standard cam handle
• Low point / high pressure weep system removes water quickly
• Dual weather seal for airtight construction
• Non-corrosive hardware for long life
• 3/4" overall glass thickness for optimum insulating value
• Custom colours available upon request
• ENERGY STAR with LoE2 glass and argon gas filled

RetroTeck Quality Features – Vinyl Garden Windows
Heavy vinyl walls for strength – windows are .080" thick
3-1/4" multiple hollow chambers minimize heat loss
Weather-tight welded corners
Standard cam handle
Low point / high pressure weep system removes water quickly
Dual weather seal for airtight construction
Non-corrosive hardware for long life
3/4" overall glass thickness for optimum insulating value
Custom colours available upon request
ENERGY STAR with LoE2 glass and argon gas filled