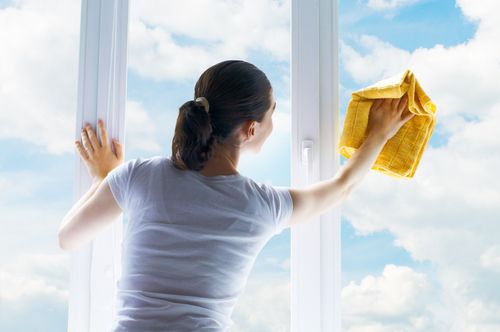 Aluminum windows are a great option for most homes. They're light, durable, and easy to install. That doesn't mean that they don't require some maintenance every once in a while though. To keep your windows looking great and to extend their lives, proper cleaning is essential. Although cleaning your windows should be a part of your regular home-maintenance routine, at least once a year you should also do a deep clean to make sure there isn't any lurking grime that will damage your window in the long run. If you have the kind of aluminum windows that can have a screen in the summer and window in the winter, doing a deep clean when you change is a great idea.
We at RetroTeck Window Mfg Ltd. would like everyone to know not only the benefits of keeping your aluminum windows in Vancouverclean, but also these simple tips for getting it done:
InspectWhen starting your deep clean, it's best to look over the window for any signs of damage. Spotting any rusting, pitting, or scratches early will help you take care of them before they become serious problems.
Wipe
Before rushing to get the hose, it's best to first wipe your window down with a clean, dry cloth. This gets the excess debris and dust off of your window so your detergent only has to deal with the toughest grime.
Wash
For the frame itself, a mild detergent and water usually does the trick. If you opted for one of the less expensive aluminum windows from your local Vancouver window experts, it may not be properly rustproofed. If you see any oxidation, use a brush to remove any of it as you wash. For your windows you should use a specialized window cleaner to prevent any streaking (though there are some homemade window cleaner options that work surprisingly well—you'd be surprised what vinegar can do).
Lubricate
Lubrication is a step a lot of people skip but they shouldn't. We all know the frustration of trying to open a window that just won't budge. A little cleaning once a year can keep your window working like new. Most aluminum windows in Vancouver have three panels that slide to expose or close the window from the changing weather. These windows slide on tracks that can attract dust and dirt and, eventually, cake onto the track to prevent the window from moving. A simple vacuum cleaner can usually take care of any dirt in the track but you may need a brush to take care of it. Never use a metal brush, though, as that will probably scratch your aluminum. Once your tracks are clean apply a non-oily silicone lubricant to keep your windows running smoothly.
Vancouver's One-stop Source for Aluminum Windows
Contact us at RetroTeck Window Mfg Ltd. if you have any questions about aluminum windows in Vancouver and surrounding areas. We're experts in window and door installation and maintenance and are happy to help with any project you have.