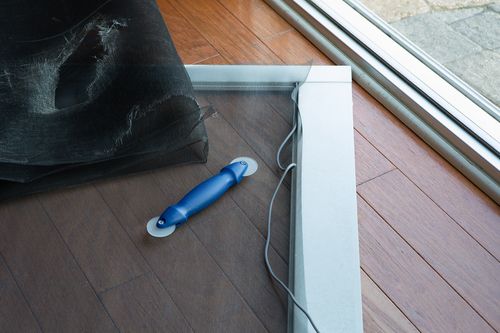 When something breaks around the house, it becomes very clear that there are two different kinds of people in the world: people who call "the guy" to have it repaired, and those who hunker down and get ready to get their hands dirty. We here at RetroTeck Window Mfg. Ltd. know what it takes to take it upon yourself to repair your patio doors. Let our team of trained experts walk you through the process of fixing and replacing your patio door in Vancouver.
3 Reasons to Have Sliding Patio Doors
Before we get into how to repair your sliding doors, let's take a look at why you should install them in the first place:
They look fantastic: patio doors enhance the overall look of your home. The elegance of the sliding doors will really complement your home design and add that touch of beauty to your backyard that you've been looking for.
They add value: generally speaking, a lovely patio door means that your home has a lovely patio to go along with it. Potential buyers will see this as a bonus when making an offer on your home.
They keep your home energy efficient: sliding patio doors allow more natural light and fresh air to enter your home. This means that you won't be using nearly as much air conditioning or artificial lighting to cool and brighten your home.
How to Replace a Glass Pane on Your Door
Replacing a glass door is far easier than you think. Follow these simple tips and have your door up and running again in no time:
Remove all the trim surrounding the broken glass with your putty knife.
Remove all glass fragments stuck to the original caulking of your door.
Measure from left to right and remove ¼ inch for the actual size of your new glass pane.
Apply caulking along the edge of your new glass pane and replace the trim using the same size nails that you originally removed.
How to Replace Your Rollers
Remove dust from the roller track.
Remove the door by pushing it up into the top track and pulling it outward from the bottom.
Remove the roller assembly.
At this point you can decide whether to replace the entire assembly, or just the roller itself.
Replace your door and adjust the rollers as needed.
Adjust the screws until the door is raised slightly off the bottom track.
Sales & Installations for Vancouver Homeowners
And there you have it! Now you know how to replace your sliding door all on your own. Remember, it never hurts to hire a professional. If you're looking to replace your patio doors in Vancouver, give us a call at RetroTeck Window Mfg. Ltd.