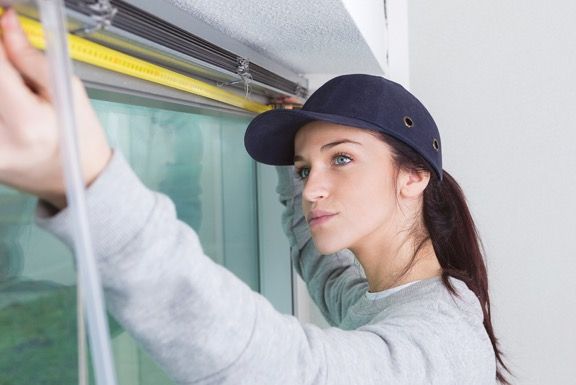 Having new windows installed can be a major disruption. But it doesn't have to be.
Keep reading for six tips that will help you prepare your Vancouver home or business for the installation of replacement windows so you can have a pain-free appointment.
1. Clear away items outside the window
Removable planters, pots, lawn furniture and anything else immediately outside of the window should be moved until the replacement is complete.
2. Move aside items on the inside of the window
Any furniture inside of your home or business that's close to the window should be moved aside so the installation crew has enough space to work. Keeping the work area free from obstacles will reduce the likelihood of a crew member having an accident or inadvertently causing damage to any of your belongings.
3. Remove any window coverings
Blinds and curtains should be removed to give workers easy access to the wall surrounding the windows that are being replaced. You should also remove paintings and other wall hangings immediately in the vicinity.
4. Protect the floor
Plastic sheeting, a tarp or a canvas drop cloth can be used to protect the floor near the windows. Taking time to protect your floor can help keep dust out of carpets and prevent hardwood from getting accidentally scuffed or scratched.
5. Protect your belongings
Like most renovation projects, replacing the windows can generate a lot of dust, which can then settle on items close to the work area. Try to remove any items from the room that are sensitive to dust and cover what cannot be removed with a drop cloth or plastic sheet.
6. Unlock the door
If you won't be present during your appointment, make arrangements with the installers to ensure that they won't be locked out of the work area on the day that the replacement windows are scheduled to be installed.
Planning ahead and preparing your home or business for the arrival of the window replacement team will save everyone time and ensure that your appointment goes as smoothly as possible. Clearing the work area in advance allows the crew to work more quickly and can also ensure that nothing gets accidently scratched, scuffed, broken or chipped as the crew hauls the old windows out and brings the new ones in.
For more information on replacement windows, doors and patios call RetroTeck Window Mfg Inc today. RetroTeck Window Mfg Inc is the Lower Mainland's source for high quality custom fabricated doors and windows. Contact us today for a free quote or to schedule your installation appointment.