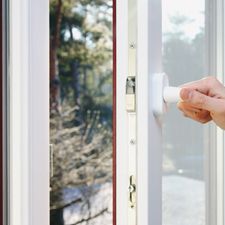 Do you need to get replacement windows before winter comes to Victoria?
Are you losing heat to a draft because your windows don't close properly or need replacing? Don't wait until spring if it means that you are going to suffer all winter. Keep reading to learn how replacement windows can benefit you!
Drafty Windows = Dollars Down the Drain
There's nothing that drives your energy bill up faster than a drafty window, sliding or patio door. Here's how you can tell if your windows are costing you more than they should each month:
Your energy bills have been steadily increasing
You feel cold inside of your home
Your home is not heated evenly—some rooms are hotter than others
You can sometimes feel wind or cold air
You can hear outside noises like traffic or people talking on the sidewalk
There's a lot of condensation in between the glass panels of your windows
The window frames are damaged
You have difficulty opening or shutting your windows
The locking mechanism no longer works
Your windows are cracked or broken
If your windows are showing any of these signs of wear, it may be time to have them replaced. Windows that are at the end of their life span will not only increase your heating costs but they can also pose a significant security risk if they aren't closing and locking properly.
Benefits of Getting Replacement Windows
There are many benefits to getting retrofit replacement windows installed in your home besides just the energy savings. At RetroTeck Window in Victoria, all of our windows are custom made for your home using multi-chambered polyvinyl chloride (PVC) that never warps or fades. Our windows also come with high-quality locking systems for added security. Our aluminum and vinyl replacement windows give you:
Improved insulation
Increased comfort
Increased safety
Canadian-made durability
A fade and chip resistant finish
Frames that won't rust or peel
An attractive and modern look
Increased curb appeal and market value
Energy Star-rated quality for improved energy efficiency
Long-lasting and nearly maintenance-free windows
Not All Windows Are Created Equal
If you buy your replacement windows from a big box store, you might end up with ill-fitting windows or limited warranty coverage. At RetroTeck Windows, we manufacture and professionally install windows that are custom made for your home. And our high-quality windows are guaranteed to look great for years to come.
With retrofit windows from RetroTeck, you'll increase the value of your home and save big when it comes time to pay the energy bill each month. For custom-made aluminum or vinyl replacement windows in Victoria, BC, contact RetroTeck today!