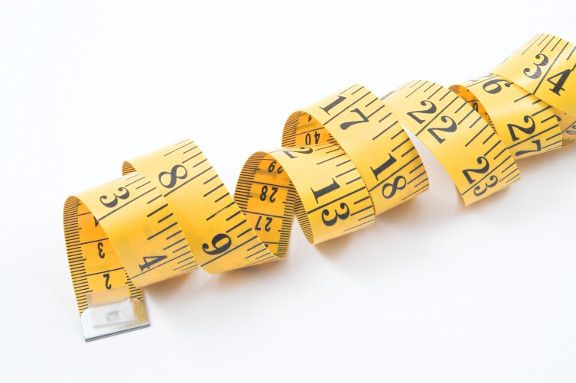 New windows are a smart investment for a number of reasons.
They can keep out drafts, reduce your energy costs and improve the appearance of your home both inside and out. But before you start shopping around, it's important to take careful measurements so your replacement windows will fit perfectly inside your home whether you're in Vancouver, Victoria, Burnaby, Surrey or somewhere in between. Keep reading to learn more.
Width
Using a tape measure (not a ruler or yard stick), take three measurements of the width of the window in order to get the most accurate reading possible. Starting from the jambs, and not just the trim, measure the top, middle and bottom of the window opening. Use the lowest reading.
Height
As with the width, the most accurate measurement will come from the smallest number out of three measurements taken from three different points on the window. Starting from the sill, measure both sides as well as the centre point of the window.
Depth
It's important to measure the depth of your window correctly or your new windows won't have a weatherproof fit. Allow for a minimum of 8.25 cm between the inside trim and the outside stop strip.
Once you have all three measurements, and you know the smallest reading for each, you're ready to order replacement windows for your home.
Tips for Success
There are some tips and tricks that can help you ensure success when measuring your windows:
Measure before you buy. You simply cannot skip this step. Measure before you buy to ensure that your new windows are a tight fit and your home is well protected from the elements.
Don't remove your old windows until you've measured, chosen, purchased and are ready to install your replacement windows.
Take your measurements from inside your home, not outside.
If you measure only to the trim or the sash stops (the small wood squares on all sides of the window), your new window will be too small for the frame.
Measure carefully. An inaccurate measurement will result in drafts, ventilation issues and an increase in your monthly energy costs.
Make sure that your replacement windows are placed straight and square.
---
Call RetroTeck Window Mfg Ltd for Replacement Windows
Give yourself several hours to complete the installation of your new replacement windows, or, call RetroTeck Window Mfg Ltd. for professional custom window sales, fabrication and installation. Whether you live in Victoria, Vancouver, Burnaby, Surrey or elsewhere in the Lower Mainland, RetroTeck Window Mfg Ltd is your choice for the fabrication and quick installation of residential and commercial windows and doors. Contact us today to learn more about our services