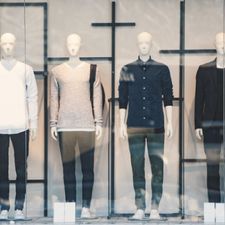 Having new commercial windows installed for your business, high-rise, apartment or condo in Vancouver is a huge undertaking.
That's why choosing the right commercial window contractors is critical to achieve the longevity, cost effectiveness and quality you want from your investment.
You can select the very best windows on the market but, if they're poorly installed, they won't provide you with the look, comfort or savings that you expect. One of the best ways to avoid any issues is to work with a company that both manufactures and installs commercial windows.
Besides working with a trusted window manufacturer and installer, you need to ensure your windows are optimal for your location. Here are some other items to consider.
4 Tips for Buying Commercial Windows
Are the windows properly weather rated? The wet climate in the Greater Vancouver area means that you will need windows to guard against moisture build-up and water leaks. For a high-rise window installation, the new windows must also be able to withstand high winds.
Do the window frames complement your building? Make sure you purchase frames and muntins that complement the existing aesthetics of your building. At RetroTeck, our window frames and muntins match four of the most common colours used in architecture and won't crack, chip or flake.
Do they come with low-E coating? Low emissivity (or low-E) coatings reduce the amount of heat that passes through the glass without compromising visible light. In warmer climates, the transparent coating is applied to the outside of glass to keep the sun's heat out. In colder areas, it's applied to the inside glass to keep heat in.
What is the NFRC energy rating? Higher-quality windows come with a NFRC Label, which is an independent organization that rates and labels the energy performance of windows. We can advise you on the best types of energy-saving windows to meet codes as well as your desired efficiency and budget.
Your Source for Commercial Windows in Vancouver
At RetroTeck Window Mfg Ltd., we employ our own skilled tradespeople who are highly experienced in commercial window installation. When you buy windows from us, your guarantee is directly with the manufacturer on all components of your purchase, product and installation.
If you're looking for commercial windows in Victoria, Vancouver, Langley or Burnaby come in and visit a RetroTeck showroom near you. Or contact us today to book a free estimate and consultation for your project.