RetroTeck is proud to announce that our Nanaimo showroom is now open!
You'll discover a wide assortment of windows and doors for every style at our new location on 1622 Northfield Road in Nanaimo. Whether you need commercial windows, home windows or replacement windows, you're sure to find what you're looking for at RetroTeck Nanaimo.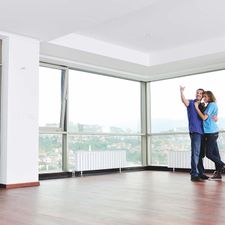 At RetroTeck Window, you'll find a wide range of high-quality aluminum framed windows and doors, all proudly made in Canada. Choose from our high quality:
All of our windows and doors offer the best in beauty, comfort, safety, and durability and are backed by our fully transferable lifetime warranty. Visit us today to learn more!
Replacement Doors in Nanaimo, BC
If you want to upgrade the look and feel of your home or improve its energy efficiency, a new set of doors can make a world of difference.
Glass and sliding doors – Our sliding glass doors are easy to operate, thick and tight-fitting to provide incredible insulation and improved energy efficiency so less heat is lost.
Patio doors – Give yourself an upgrade with our low-maintenance patio doors that are resistant to fading, chipping, rusting and peeling.
French doors – The epitome of elegance, you can create the perfect transition from the inside of your home to the outside with our functional and beautiful French doors.
Commercial Windows in Nanaimo, BC
We carry a wide range of high-quality uPVC or aluminum framed windows for businesses all over the Nanaimo area. You're sure to find exactly what you're looking for in our expansive showroom.
Our highly trained window installers can handle your commercial window and door installation whether it's a new construction or a simple window replacement.
Design, Durability and Efficiency for Your Nanaimo Windows
When you need a window replacement, you'll find exactly what you're looking for at RetroTeck. All of our windows and doors are proudly fabricated right here in Canada and are backed by our generous guarantee. Come and visit us today for aluminum and uPVC windows for commercial, home and replacement windows for your Nanaimo home or business. RetroTeck windows are low maintenance and built to last a lifetime. Contact us today for your free quote!